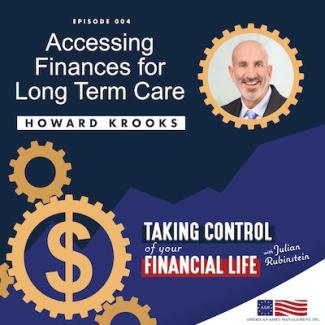 Ep 004: Accessing Finances for Long Term Care
Howard Krooks' practice is devoted to elder law and trust and estate matters, including representing seniors and people with special needs and their families in connection with asset preservation planning, supplemental needs trusts, Medicaid, Medicare, planning for disability, guardianship, wills, trusts, and health care planning with advance directives.
Listen to this informative Taking Control of Your Financial Life episode with Howard Krooks about Medicaid planning.
Here is what to expect on this week's show:
Howard discusses how to protect your assets and still qualify for government benefits through Medicaid.
The importance of how to properly title assets in a trust.
The differences between trust-based planning and will-based planning and the benefits and drawbacks of each.
Connect with Howard:
Cozen website: https://www.cozen.com/
LinkedIn: https://www.linkedin.com/in/howardkrooks/
Connect with Julian:
Facebook: https://www.facebook.com/americanassetmgmt/
LinkedIn: https://www.linkedin.com/in/julian-rubinstein-125b6312